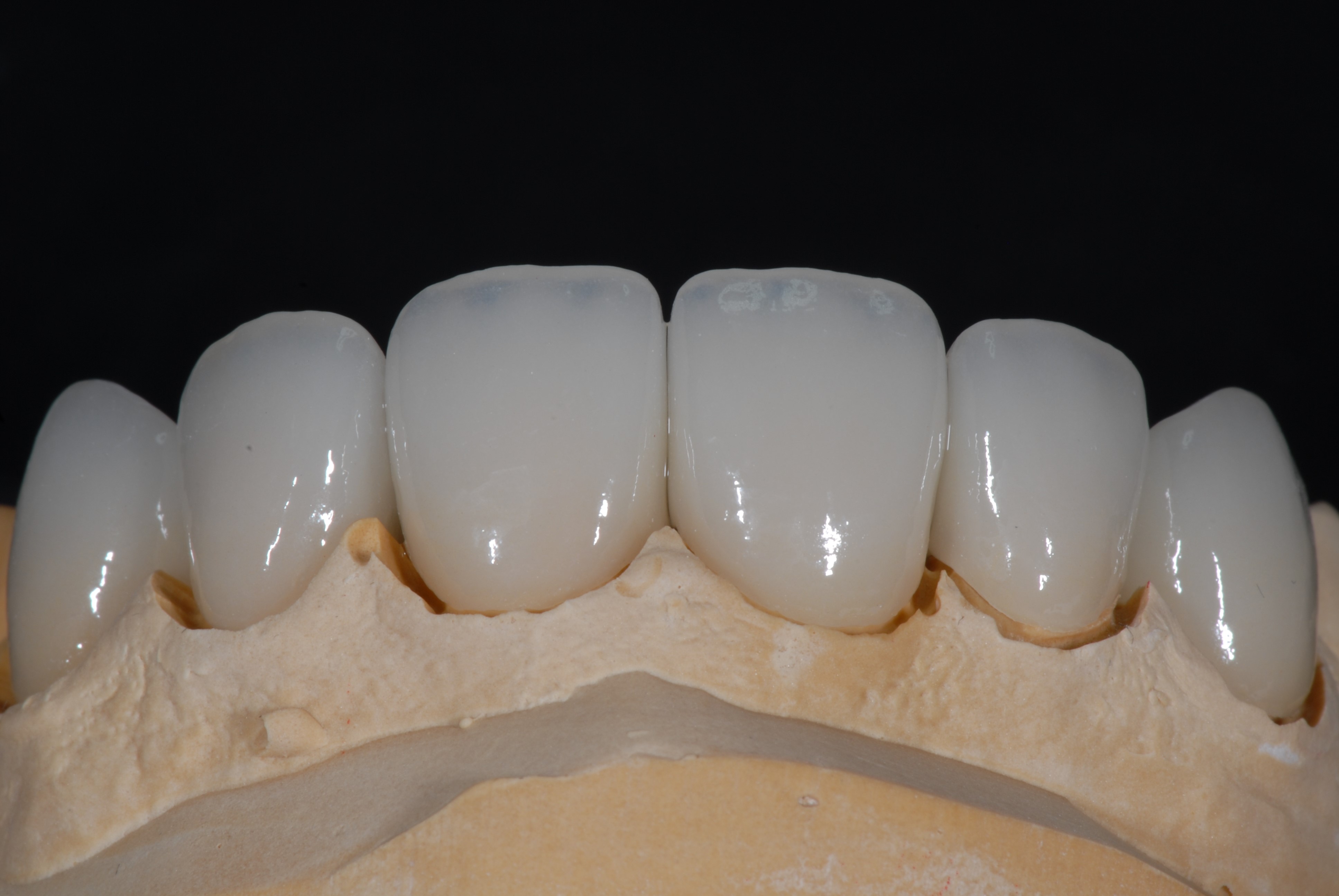 Emax
Emax
Lithium disilicate (LS2) glass-ceramic is ideally suitable for the fabrication of monolithic restorations or veneered restorations in the anterior and posterior region. Due to its natural-looking tooth colouring and excellent light-optical properties, this material produces impressive results.
ADVANTAGES/BENEFITS
• Natural translucency
• Strength
• Wear-compatibility
• Excellent margin adaptation
• Biocompatibility
INDICATIONS
• Veneer
• Inlay
• Only
• Crown
• MD Bridge
• 3 unit Bridges
• Implant Crown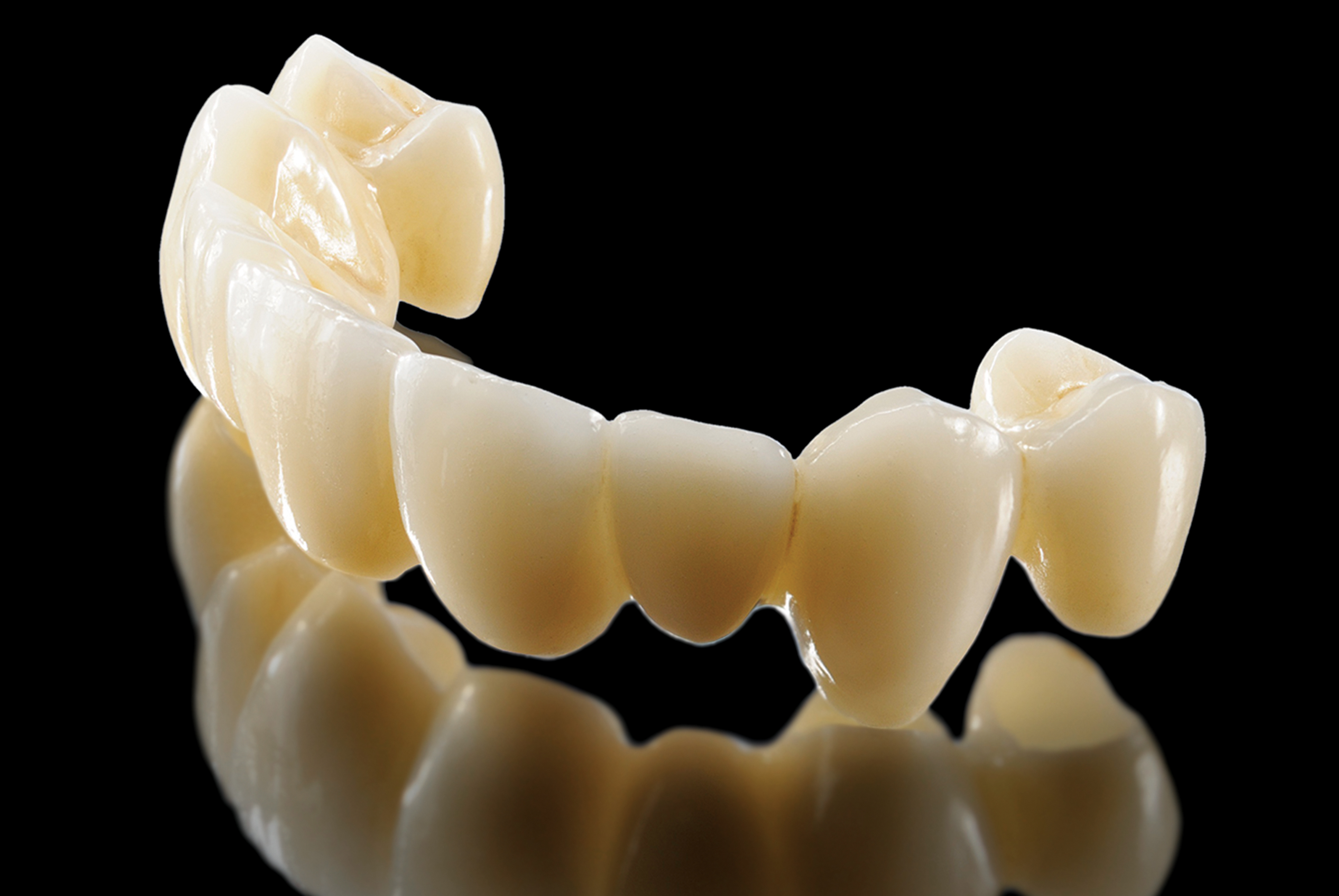 Zirconia
Zirconia
Sometimes called "white steel," zirconia is a ceramic material that has been used to create substructures in cosmetic dentistry to give crowns and bridges a whiter brighter more translucent quality.
ADVANTAGES/BENEFITS
• Metal free biocompatibility
• High strength
• Enhanced translucency
• Eliminates dark margins
• Reduces risk of fractures
INDICATIONS
• Crown
• Bridges
• Implant Crown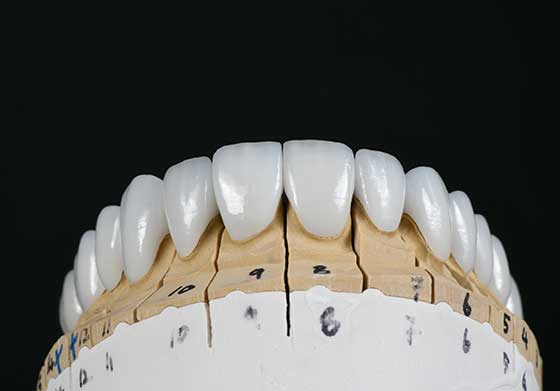 FULL MOUTH REHAB
FULL MOUTH REHAB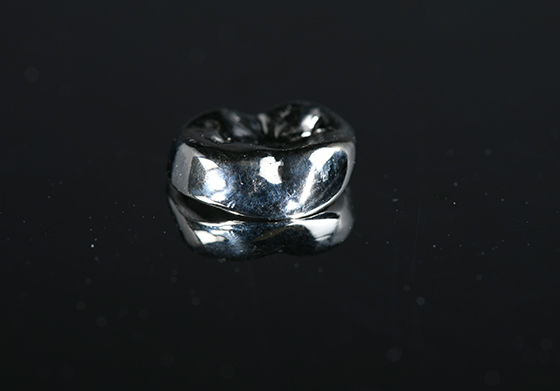 Full Cast
Full Cast
Full cast restorations are a classic choice for dental labs and patients around the world. Full casts have stood the test of time, offering a beautiful and durable choice for crowns, bridges, inlays and onlays. A full cast restoration is composed of a gold alloy that – when properly cared for – can last a lifetime.
ADVANTAGES/BENEFITS
• Functional success
• Exceptional fit
• Strength
• Durability
Indications
• Inlay
• Onlay
• Crown
• Implant Crown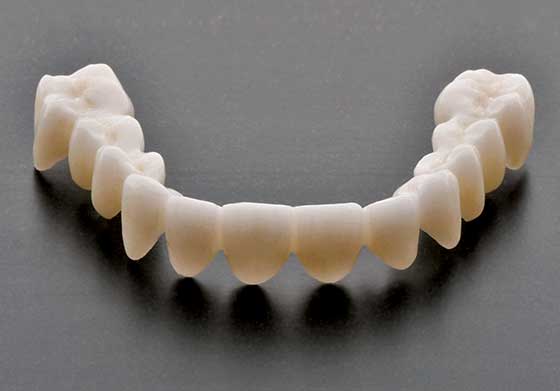 PROVISIONAL
LONG TERM PROVISIONAL