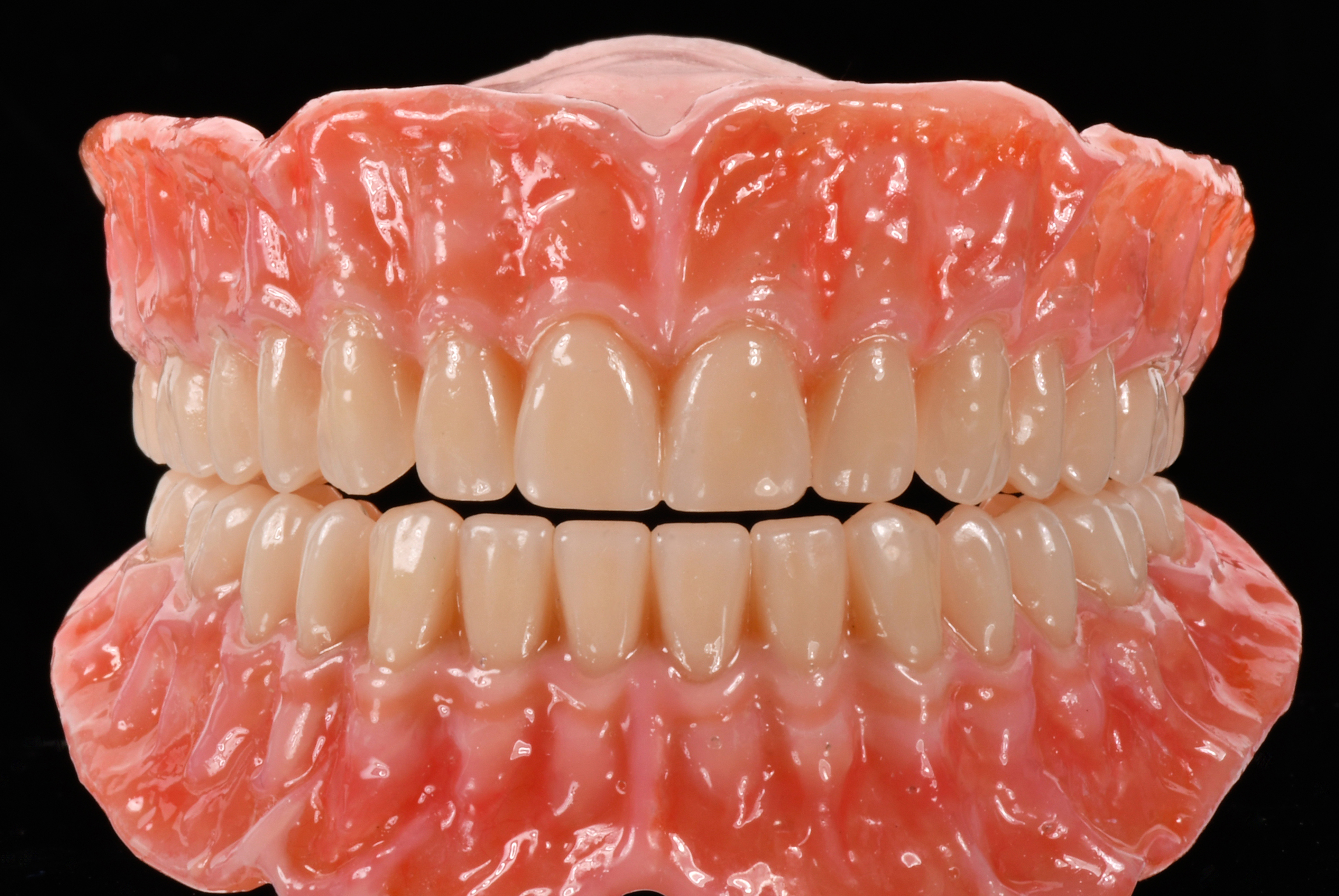 Full Denture
Full Denture
Crafted to seamlessly blend with patients' existing anatomy, we craft our bases to have an accurate passive fit to allow for fully functional prostheses.
ADVANTAGES/BENEFITS
• Reduced Chair Time
• Increased Comfort
• Ideal Esthetics
• Durable and Strong
• Denture Record for Easy Replacement
Metal Partial
Metal Partial
Chrome cobalt alloy is the premium choice for partial denture metal frameworks. It is a nickel-free and beryllium-free alloy that provides delicate precision cast clasps and a highly polished metal surface for patient comfort and satisfaction.
ADVANTAGES/BENEFITS
• Stability
• Can be repaired
• Can be modified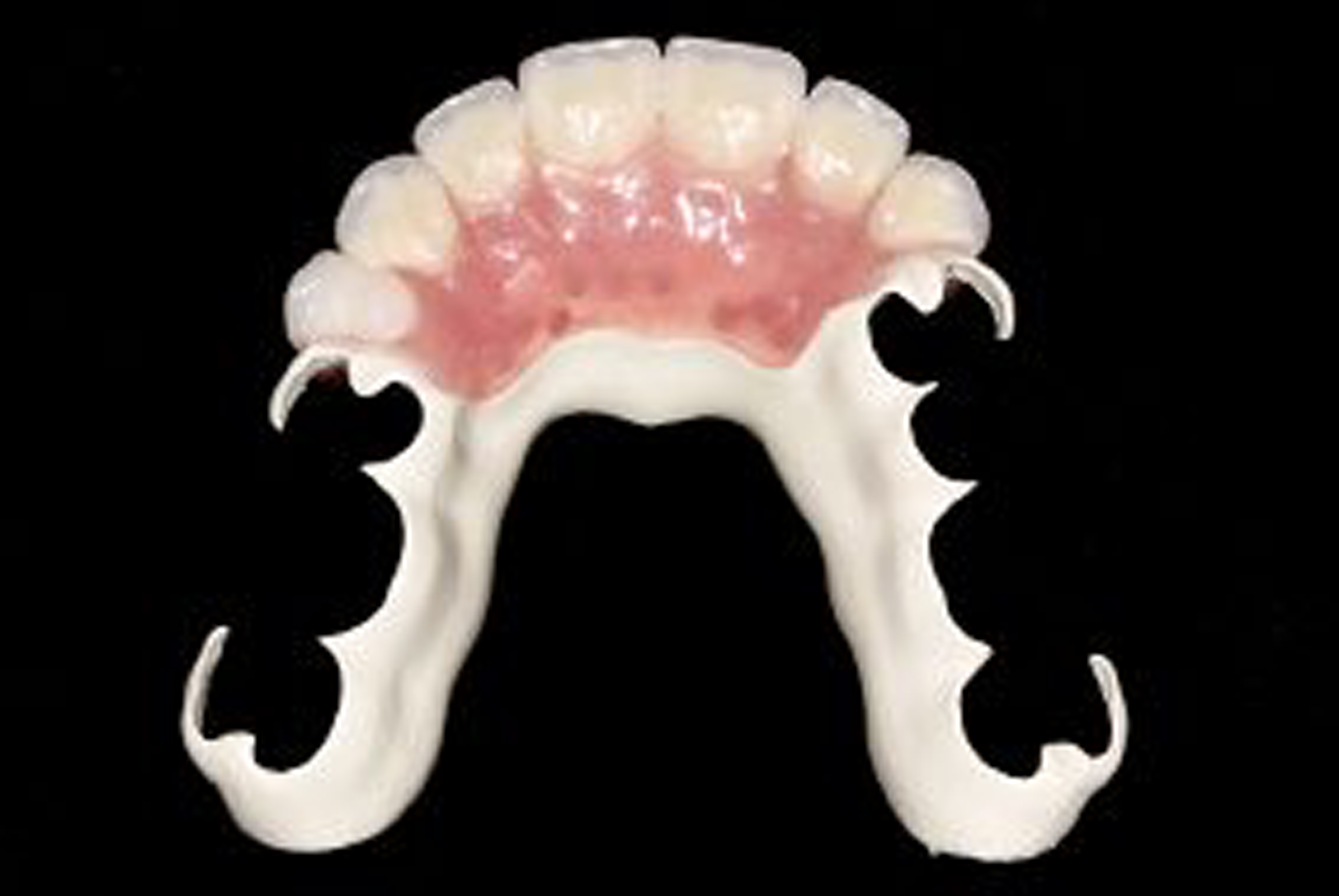 Metal Free Partial
Metal Free Partial
We use a high-performance polymer that is designed specifically as a metal replacement for partial dentures — with the strength and durability required to give you a comfortable and functional partial denture.
ADVANTAGES/BENEFITS
• Comfortable, biocompatible
• Lightweight – 60% lighter than metal
• Aesthetically pleasing with no metal clasps
• Non-corrosive, non-toxic and non-irritating
• No metallic taste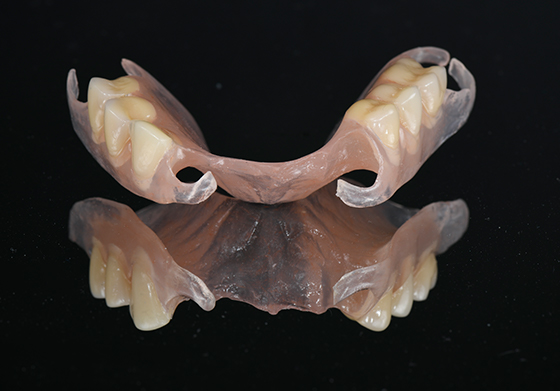 Flexible RPD
Flexible RPD
Each thermoplastic appliance is indicated for use as a removable full or partial denture in place of traditional acrylic. Flexible RPD and can also be used for saddles or clasps on cast-metal partials.
ADVANTAGES/BENEFITS
• Comfortable, biocompatible
• Lightweight
• Excellent aesthetics
• Stain and odor resistant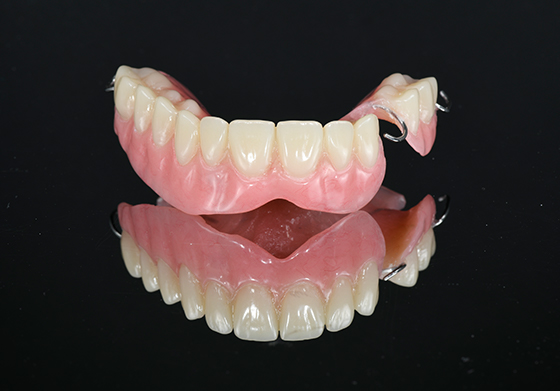 Acrylic RPD
Acrylic RPD
An acrylic denture that may be used to replace just one tooth, but also may replace several teeth. It can be used as an immediate replacement for an extracted tooth, as an interim replacement while an implant is integrating to the bone and sometimes as a long term replacement if finances are a problem.
ADVANTAGES/BENEFITS
• Easy to grind and polish
• Monomer and metal free
• Easy chair-side adjustments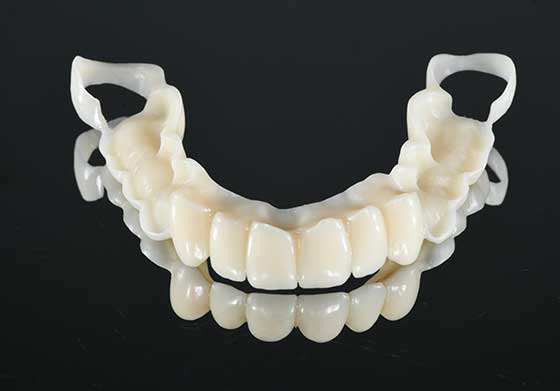 Tooth Color RPD
Tooth Color RPD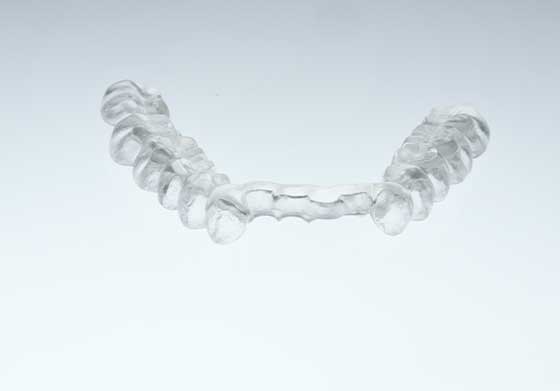 Removable Orthotic
Removable Orthotic